Overview
The Council would like to improve the public realm in Hogarth Road by widening the pavements, improving the street surface and planting new trees. 
Hogarth Road is highly visible as people exit Earl's Court station and is one of the oldest parts of Earl's Court. The proposal would give the local community and visitors a high-quality space to enjoy and provide a pleasant setting for the vibrant collection of shops and small businesses. The scheme would be funded by the Council.  
Vision for 

Hogarth

Road
This drawing is intended to give an impression of how public realm improvements could transform the street.
Please note, it is not a detailed proposal. Finishes and materials will be subject to detailed design.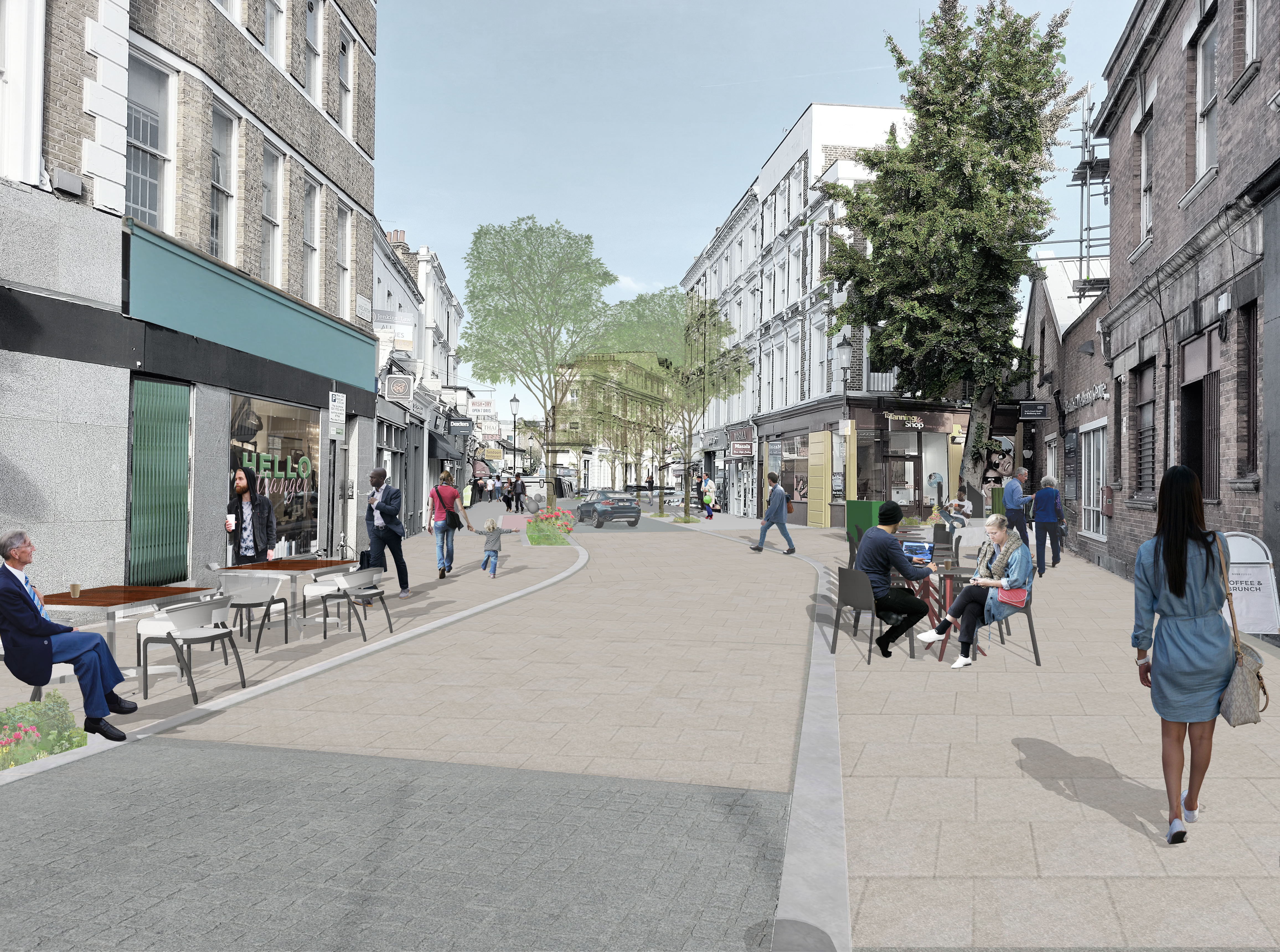 Proposed Plan 
This plan shows various changes to Hogarth Road which, taking into consideration the initial feedback about the street from local people and businesses, would improve the public realm. We would like to hear your thoughts on the suggested changes.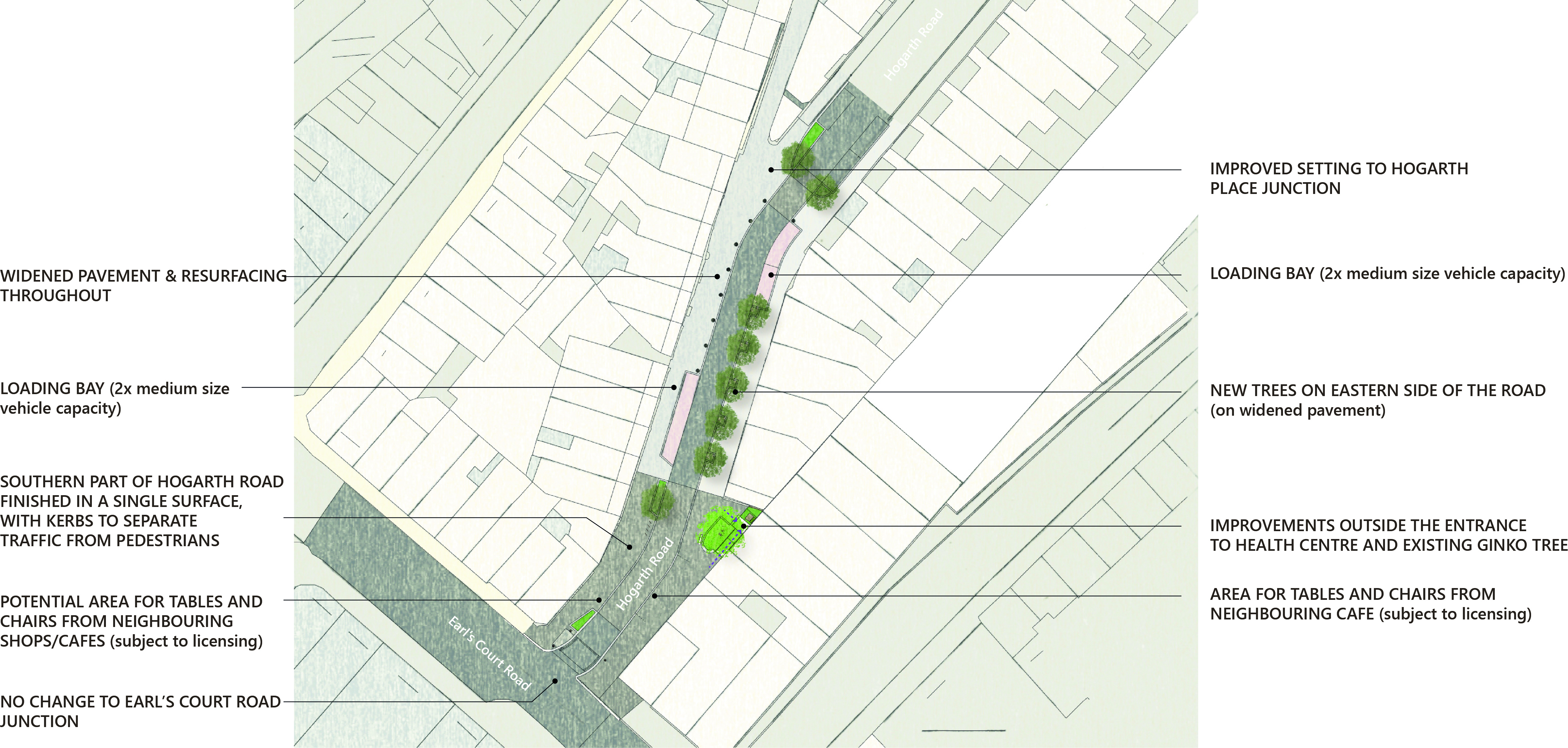 Consultation material
Why your views matter
We need your views on the drawings and whether you support the proposal to make improvements to Hogarth Road. This will help us develop the proposal. 
We have spoken to local people and businesses and their feedback has already influenced the vision. 
If you have any queries, require a paper copy of the consultation, or require assistance in other languages, please contact the Growth and Delivery Team at growthanddeliveryteam@rbkc.gov.uk or call 020 7361 3012. 
Give us your views